---
Welcome to our humble page ︎︎
We are a Cape Town based micro-publisher, risograph & bookbinding studio.
---
••PUBLICATIONS••RISOGRAPHS••ART BOOKS••PHOTO BOOKS••ZINES••ART PRINTS••LIMITED EDITIONS••ILLUSTRATION••COLLECTABLE
UKUZILANDA

---
by

Lunga Ntila

"I always thought I would get over distorting my face, but the more I do it the more I expand on my understanding of self. I am deliberately creating different versions of myself, and my subconscious interprets that as "I am abundant" . I am starting to see that I am a God-like being...."
Book Size: 185 x 255mm

Pages: 40pg

Paper: Acid free Munken Pure 170gsm

Printing: Risograph printed throughout in x4 colours: yellow / bright red / medium blue / black

Cover: Digital printed Silver Mirror 100gsm
Binding: Handbound, thread sewn.

Edition: 200

Stamped & numbered by the artist.

Published by DREAM PRESS

Year: 2021
PREORDER NOW!!!!!!
R450 // $31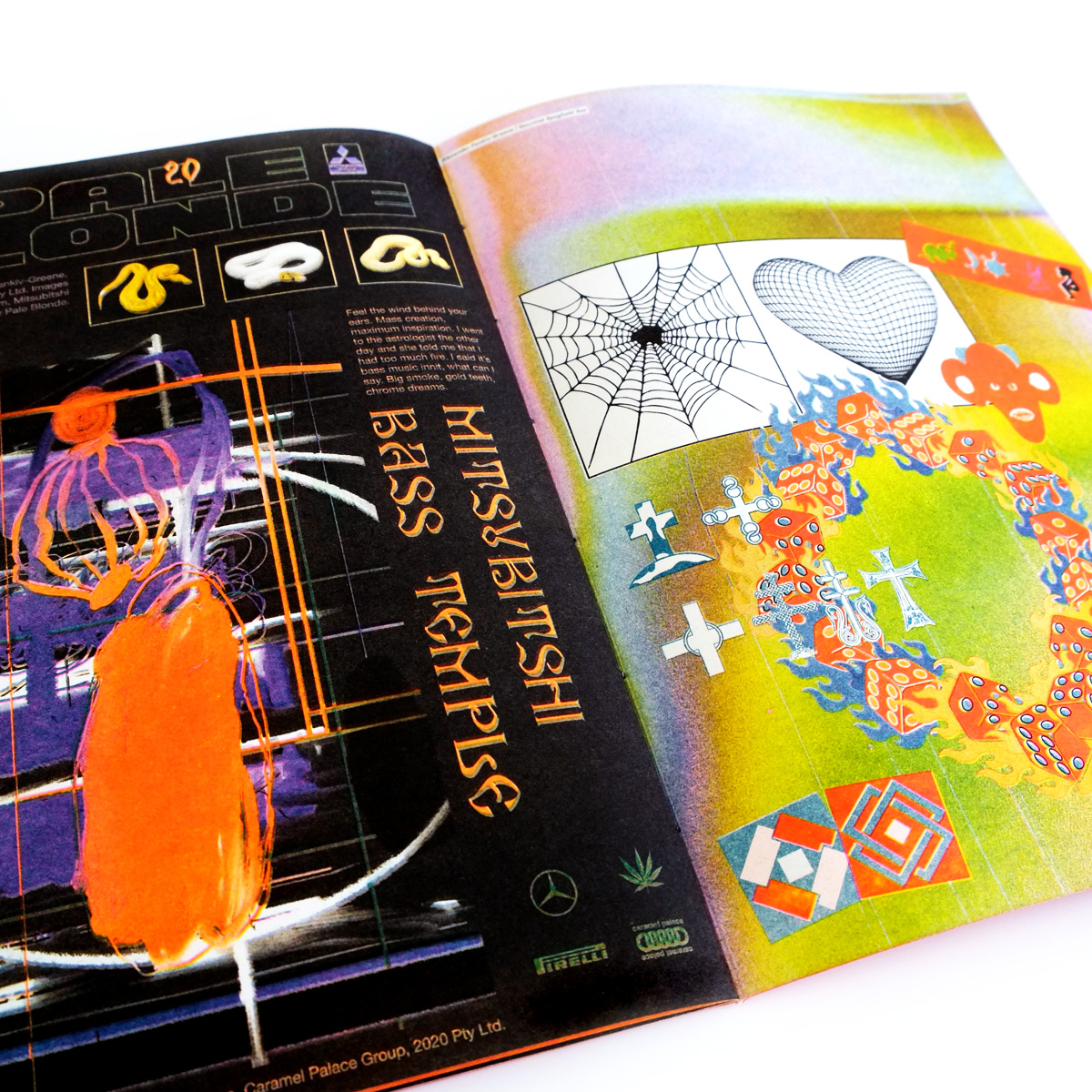 Lovers' Lane

---
by

Don't Try Anything New / Collaborative Zine

"Lovers' Lane is the first collaborative zine curated and published by Don't Try Anything New, featuring work by young creatives across different disciplines."
Book Size: 200 x 275mm

Pages: 16pg

Paper: Acid free Munken Lynx 120gsm

Printing: Risograph printed throughout in x8 colours : yellow / orange / fluorescent pink / flat gold / bright red / medium blue / black

Cover: Screen printed in fluorescent orange and black on acid free Folia 130gsm with a virko varnish title

Binding: Handbound, thread sewn
Extra's: risograph postcards & poster

Edition: 100
Stamped & Numbered by the collective
Self Published by Don't Try Anything New

Year: 2021